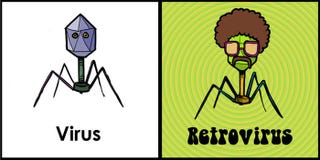 When a certain nuclear physicist went on holidays he hung a sign on his laboratory door which read: "Gone Nuclear Fission." - I'll let you decide who.
i to π: Be rational.
π to i: Get real.

This sign was hung up in a physics / electricity room:
"Hangin' With My Ohmies"